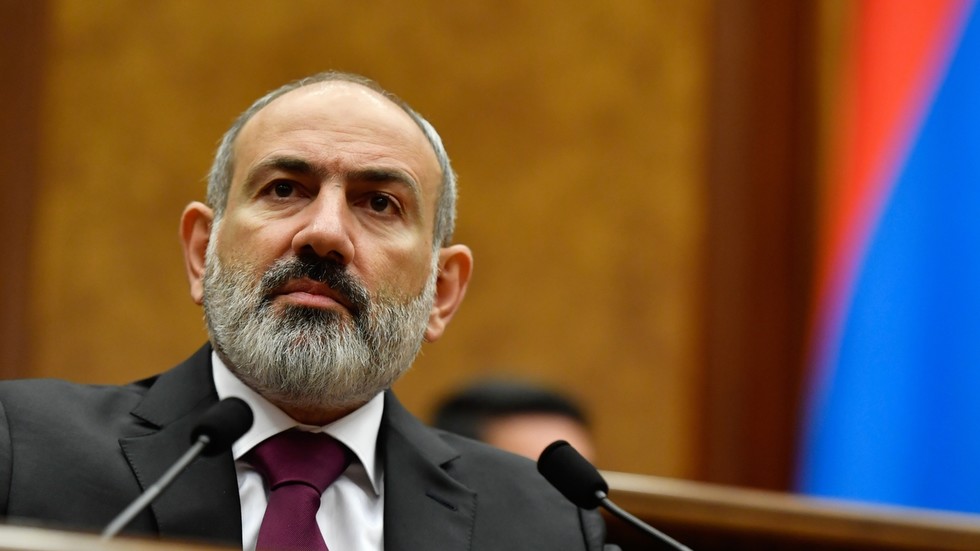 There will be no further escalation between the two neighbors, Nikol Pashinyan announced
FILE PHOTO: Armenian Prime Minister Nikol Pashinyan © Sputnik / Asatur Yesayants
Yerevan and Baku are to strike a peace deal, the Prime Minister of Armenia Nikol Pashinyan announced on Twitter on Thursday.
The neighbors have been in a protracted conflict over the disputed Nagorno-Karabakh region that boiled over into open warfare in late 2022.
"There will be a peace treaty between Armenia and Azerbaijan," Pashinyan wrote in his post. He did not provide any details on when the agreement is expected to be signed or on its exact contents. The premier only said it would be based "on joint official statements adopted at the highest level," but did not refer to any such documents in particular.
"There won't be a new escalation!" the prime minister maintained, while also calling on the international community to "strongly support this narrative."
Armenia and Azerbaijan have been locked in a decades-old dispute over Nagorno-Karabakh, an area that is part of Azerbaijan but has a mainly ethnic Armenian population and declared independence from Baku in the early 1990s. In 2020, the two nations fought a 44-day war, which ended in a truce brokered and monitored by Russia.
Read more
Armenia and Azerbaijan trade accusations after deadly shootout
The conflict has since seen some sporadic flare-ups, resulting in border clashes. A major outbreak occurred last September and led to a series of border skirmishes that reportedly claimed the lives of dozens of soldiers on both sides.
In February the EU announced its own mission, aiming to "contribute to stability in the border areas" between Armenia and Azerbaijan. Moscow brushed this off as a geopolitical project aimed at pushing Russia out of the region. Baku also warned that it could "impede the process of normalization."
Moscow insists that only the trilateral agreements reached by Russia, Armenia, and Azerbaijan can serve as a basis for normalizing the situation in the region. Russia stands ready to contribute to this process, a commitment its foreign ministry reiterated last month.
The agreements include the delimitation of the two neighbors' borders, the opening of transportation routes, and the establishment of contacts between civilian groups, lawmakers, and religious leaders from the two countries.
It is unclear if Pashinyan still plans to rely on Russia's mediation or to reach an agreement through direct contacts with Baku.