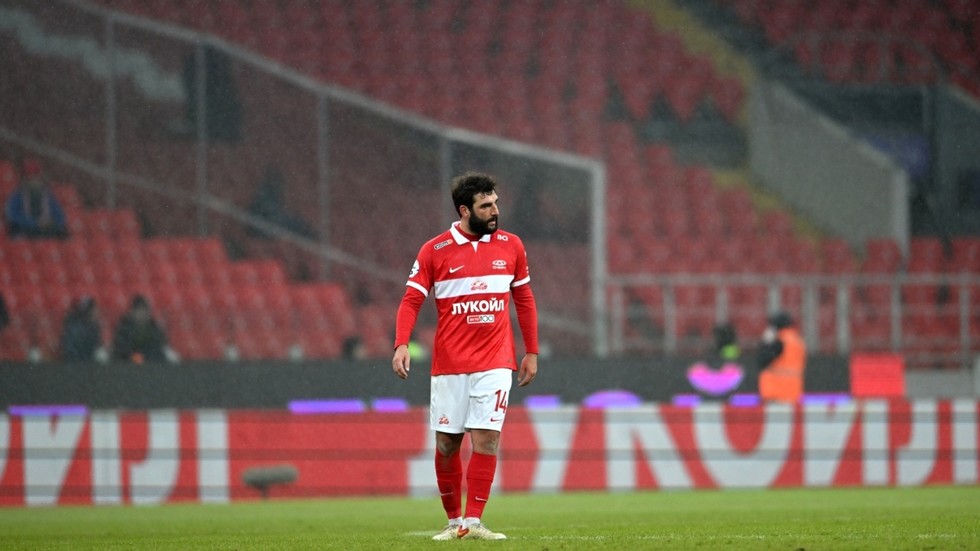 Russian teams are struggling to fill stadiums as fans protest against ID requirements
Low attendance at Spartak Moscow's home game against Fakel Voronzeh in the Russian Premier League.
Several Russian Premier League (RPL) football clubs are ready to reduce ticket prices to almost zero, or even pay spectators to come to the stadiums, amid a large-scale protest by fans, national media have reported.
As top-flight matches resumed after a winter break, it became obligatory for anybody seeking to enter one of the 16 stadiums in the league to register and receive a personalized Fan ID.
Major fan organizations have vigorously protested the move ever since it was proposed by law enforcement agencies two years ago, and had threatened to stop appearing in the stands altogether if it were implemented. They now seem to be making good on that promise, with attendance rates at RPL games taking a sharp nosedive in 2023.
One of Russia's most popular clubs, Spartak Moscow, could only gather 4281 spectators for its opening home match of the year. Two games involving champions Zenit Saint Petersburg were attended by around 20,000 people each, the lowest attendance figures since it began playing at the Gazprom Arena. Meanwhile, the anti-record was set during an encounter between Torpedo Moscow and Ural Yekaterinburg, which attracted just 207 people.
READ MORE: Hardcore fans urge Russian Cup final boycott over ID measures
On Wednesday, Orenburg football club, based in Russia's Urals, launched a promotion setting the ticket price for its home match against Rostov on April 10 at just 10 rubles (around $0.13).
"We need your support. Get yourself a Fan ID and come to the stadium," the club urged on social media.
The 10-ruble price will only be in place till the end of March, returning to the usual amount at the end of the month, it added. Orenburg has the smallest arena in the RPL, with capacity of just 7,500, but has still been struggling to fill it.
Earlier this week, the Russian media claimed that ads appeared on social media, offering a payment of 900 rubles to attend a match between Zenit and Ural in St Petersburg on April 1. The sum is equivalent to around $12 and enough to buy 90 tickets for the match in Orenburg.
According to the offer, attendees need to have a Fan ID or be willing to obtain one, and support Zenit, in order to receive the money.
Similar ads were allegedly distributed online ahead of the match between CSKA Moscow and Krylia Sovetov Samara a few weeks ago.
READ MORE:
Russian football fans make drastic move against ID rules
RPL President Alexandr Alayev acknowledged earlier in March that what happened to attendance in the league was "a sad picture." The Fan ID system "works from the technical point of view, but our goal is to return the fans to the stadium," Alayev said, without revealing how exactly it's going to be achieved.