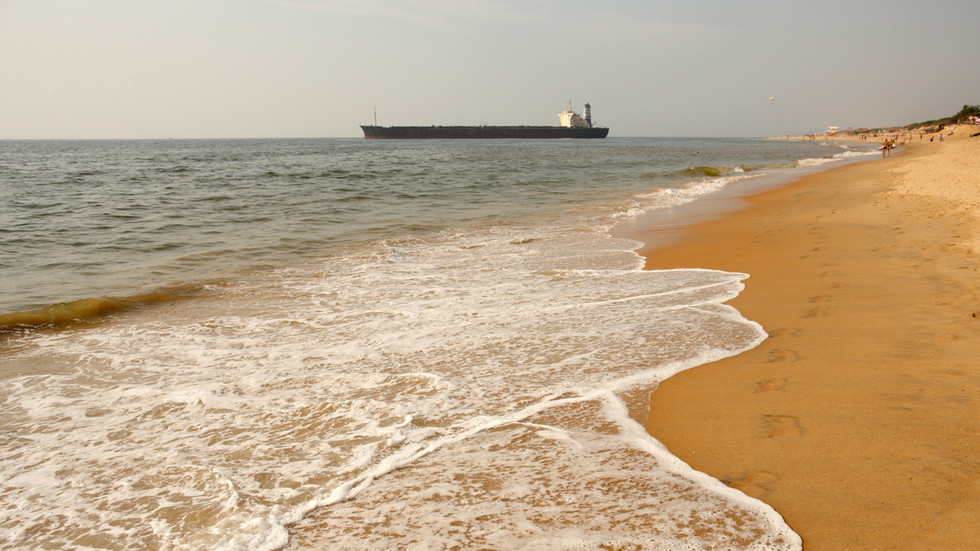 Refiners continue to snap up Russian cargoes at a discount to other grades
© Getty Images / FOTOGRAFIA INC.
Russian oil exports to India, the world's third-largest crude importer after China and the US, climbed to a record 1.62 million barrels per day (bpd) in February, making Russia India's largest crude supplier for the fifth straight month, The Hindu reported on Sunday, citing cargo tracker Vortexa.
According to the report, Moscow's oil exports to the country surged 28% month-on-month and surpassed combined deliveries from Iraq and Saudi Arabia, India's main suppliers for decades. Imports from Saudi Arabia dropped 16% month-on-month to 647,800 bpd, while deliveries from Iraq amounted to some 939,900 bpd.
Russia now supplies 35% of all India's oil imports, a significant increase from its share of less than 1% of India's energy market in 2021. New Delhi began to boost purchases of Russian crude shortly after the start of Russia's military operation in Ukraine and the ensuing Western sanctions. The restrictions resulted in Russia losing its traditional oil buyers from the West, and forced the country to seek alternative markets for its energy by introducing discounts.
"Indian refiners are enjoying a boost in refining margins from processing discounted Russian crude… Refiners' import appetite for Russian barrels are likely to remain robust as long as the economics are favorable, and financial and logistical services to support the trade are available," Vortexa's head of Asia-Pacific analysis, Serena Huang, said.
READ MORE:
Russia to maintain high oil output – JPMorgan
India has kept up its Russian oil purchases despite calls from the West to stop the imports. New Delhi has stressed that energy security is a top priority, and it will continue to make its own choices on suppliers. According to the Russian ambassador to India, Denis Alipov, Western sanctions have in fact drawn Russia and India closer together, causing an unprecedented growth in bilateral trade.
For more stories on economy & finance visit RT's business section